How do we Work here at the Full Noise
We have some pretty good ideas about what works and what doesn't in branding.  Of course not everything works for every brand…. That's why we won't push you into a cookie cutter branding package.  We like to get together with you and discuss what your goals are and what results you want to achieve.  Who are you customers and what is the best way to reach them.
Services we can offer:
Graphic design

Print media (Biz cards, DLE cards, brochures, booklets etc)

Website design and strategy

Advertising in traditional and new media

Advice on social media and SEO
As a client you shouldn't have to worry about what your job is costing you.  We'll talk to you and give you an absolute maximum cost for whatever job we're doing for you.  Naturally, we want this to go both ways… if the job is growing, we'll sit down with you again and revise the expected results…
Here a few examples of recent projects we've been involved in:
Mariska Gifford Psychotherapist
Client: Mariska Gifford
Job: Logo + Business Card + Information Sheet + Invoice Template
Mariska wanted a clean and professional design for her cards. These were matt laminated. A repeat pattern covers the reverse but is screened back so that a note can be handwritten and still readable.
Graeme Taylor Builders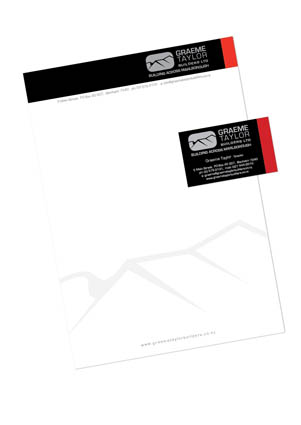 Client: Graeme Taylor Builders
Job: New logo + Business Cards + Letterhead
Graeme and Helen Taylor were seeking a re-brand of their Blenheim based building business after leaving a building franchise. The logo was designed to suit their intentions regarding colour and the signwriting of their premises.
Logical Business Solutions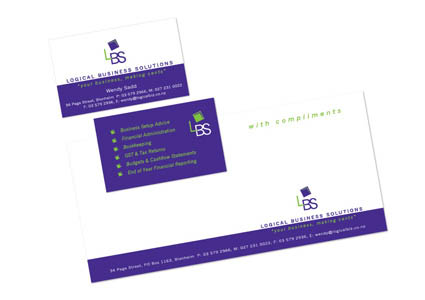 Client: Logical Business Solutions
Job: Graphic design consultation + Logo + double sided Business Card + Compliments Slip, Letterhead, A4 Booklet cover
Accountant Wendy Sadd wanted a fresh, image through a new logo and business card. Stationery was created to match.
Khan Photography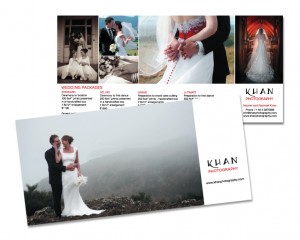 Client: Khan Photography
Job: Graphic design consultation + DLE brochure + double sided display Poster
Nazeef and Rachael Khan sought an update of their brochure to showcase their fantastic wedding work.
Waterways Boating Safaris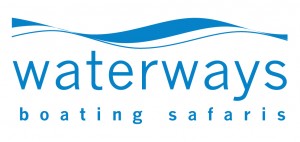 Client: Waterways Boating Safaris
Job: Graphic design consultation + logo design + flyer design.
After providing initial branding for their tourism business, Waterways then approached us with a brochure layout they were keen on but that needed tidying up. Various advertisements and poster layouts have since followed.
Hedgerows Hydroponic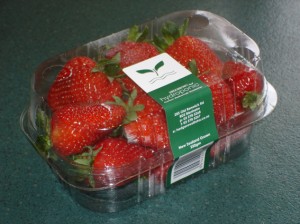 Client: Hedgerows Hydroponics
Job: Graphic design consultation + logo design + Business card design + flyer design + vehicle sign writing.
A logo and label design done previously by Karen was refined, updated and translated to street and vehicle signage as well as newspaper advertising and stationery.