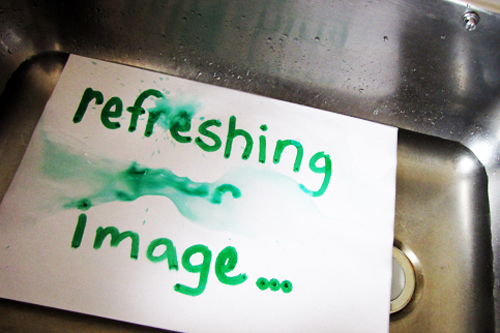 I cleaned the car yesterday. Ok, not the most exciting news to be sharing BUT…
We had been doing a lot of traveling and it was looking pretty rough. Then the front tyres were replaced. All of a sudden, just with having nice black tyres, I felt motivated to complete the transformation and voila! Just like new.
Amazing what a difference cleaning the car has made to its appearance and the way I feel about it.
The same can apply to the way your brand looks. Sometimes just giving your logo a spruce-up can work wonders (providing this is carried through your whole branding of course).
Maybe your brand as a whole just needs tightening up so that across all areas it remains cohesive and strong. For example, you might have a logo but your business card still looks different to your letterhead, and your letterhead bears no relationship to your invoice. Tying these all together helps increase the professionalism in your brand and the way your business is seen by your customers (as well as those you want to gain).
Sometimes small things can make all the difference.