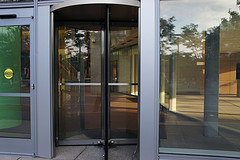 You have a website for your business, but you're still not seeing the promised customers streaming in the door. Sound familiar?
Don't worry, you're not alone…
The internet is now used by approximately everybody, (over 2 billion people anyway) giving businesses the opportunity to get their products and services in front local or global audiences of prospects who are actively looking for their products or service. But still, most businesses aren't seeing the leads and sales.
Here's why…
It's well known in sales and marketing, that a prospect must view a sales message 5 to 7 times before they make the decision to buy.
And this is a problem because the internet is a place of infinite distraction.
Even if your site does a great job of grabbing a visitors meagre attention, they read the first page, and they love your product or service. Even if they think it is a perfect solution to their problem…
Ooooh, Facebook…
No wait, come back!
See, all it takes is one distraction – a phone call, an email alert, a text message… once they close the window, they are gone forever… they are never coming back to your site. Unless:
What's the solution?
You need to give your reader excellent value as soon as they hit your website, and offer them a compelling reason to come back, and even better give you permission to contact them.
How to make your website Sticky
What do I mean by 'sticky'?
A sticky website attracts visitors to return again and again. The best way to do this is by regularly creating interesting, useful information, that is helpful for your ideal prospects and adding it to your website.
Call it a blog, a journal, or simply a news section, it doesn't matter. What matters is that it is relevant, useful and interesting. Bonus points for making it entertaining.
Two key points:
Keep it regular.

If your content is good, your visitors will want more. When they come back you need something new for them to read.

Keep it focused on your customers

Help them. Teach them. Keep giving until you feel like you're giving away your secrets. The more you give the more valuable it's likely to be for your readers.
Ask their permission to keep in touch
A nice polite invitation to come back to your website is the most effective way to make sure they do come back. (And remember you want them to come back and read your message 5 to 7 times.)
So when you have published a new post or made a new product, you can contact them directly and invite them to have a look.
But how do you do this after they have left your site? Plan their experience from the moment they load your website.
Get their permission to contact them as soon as possible.
First up, give them what they came for, and give them more than they expected. (of course this requires you know what your potential customers want).
Since you gave them some great information when they first visited, of course they want to come back and see what else you have.
Now's the time to make them an offer they can't refuse.
Offer them a bribe for their permission
Ok not a cash bribe (hmm, maybe), but give them even more high value content. Free regular updates, a video course of how to get what they want, or even regular discounts (I'm not a fan of this technique).
The point is, your bribe needs to be of as high perceived value as possible. You are paying them for their permission with valuable content. As well as getting their permission, you want the bribe to be so good that they can't wait until the next time you offer them something else to read, watch or listen to.
To take you up on the offer, you then ask your visitor to enter their email address, or 'like' you Facebook page. Whatever works best for you to keep in close contact with them. Email gets you the best access to them, but a Facebook like might be easier to get.
The best bribes are information that adds value to any of your products or services that they are looking for on your website. Because information is relatively cheap for you to create, but can be massively valuable for your potential customer.
The money is in the list
Direct marketers have said for years, that the money is in the list. Which is true. Maybe.
If you have an email list of a few hundred people who have voluntarily given you their email address because they are interested in your products or services, you can from that point on advertise to them anytime you want or need to for effectively free. How does that compare to paying for ads in the newspaper?
The truth is, the money is in the relationship with the list.
If you have that same list of 500 people and you continually send them lame offers to buy from you, they are very quickly going to get annoyed and unsubscribe, or worse mark you as spam.
The trick is to keep giving your subscribers cool, interesting stuff. That could be more great content, insane deals, whatever. Just make sure they know you appreciate them.
conclusion
The goal of your website shouldn't be to make a sale on the first visit, but to get your visitors to put heir hands up and show they are interested in what you can offer. From there you are building a relationship that solidifies you as a trusted expert and moves them to the point of becoming a paying customer.
What is the lifetime value of a customer for your business?
photo credit: l.e.o